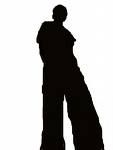 Extreme Veteran

Posts: 453

Some will say yes and some will say no I really don't care what others think

I see the market ever so dropping with many players hording marbles and by this I mean billions of marbles myself included, Control of market is now underway as Item mall items will be expensive(always will be), all other mats will soon drop to being worth nothing becuase of players not having enough marbles 50-75% drop i have noticed(we will be going back to when it first started from beta and trading tools soon for usage because of the horders of marbles as well as trading this mat for that mat).
To get everything for your weapon skill it costs billions, with no new marbles coming into the game how is this going to be possible for new comers to the game. I have been back 1 week already and find issues that are large at hand, I figured with me leaving wallace would have been a happy camper and open business again, I think Wallace should be opened again, it was a greedy part of NDoors to close this function of the game that brings marbles into the game for many players who choose not to tintin back in the days, now you have stuff like crystals makes it easy to get some coin but not for everyone and for the majority to stay with the flow of things they have to resolve items and sell the crystal mats.
Wallace Should be braught back with some changes done where it effects the royal fund, instead of pulling money from the air get wallace to pull the money from the royal fund, when the fund hits 0 to bad so sad the goonzu don't get paid for being in the chair then. This will keep goonzu position more challenging for the people sitting collecting m***ive amounts of money and saying stfu to everyone else in the game, royal fund your goonzu gets paid by that its split between chairs, leafs the goonzu could sell give away what ever don't matter they are still money at the end of the day atleast they are worth money so same thing.

Some have quit because of wallace, some new ones joined, market is slower than ever before with prices dropping, some have come back only to think about leaving again because ndoors has had 6-12 months to fix things and no new improvements besides a new HG and new rares, basically nothing left for the people that reach 120 and max there character out, they can't even hunt to sell the stuff to wallace, only a crappy market left with no one to buy because marbles are being horded....

Wallace Back he would pull from royal fund
HG don't sell for double the amount they only sell for 3/2 the amount so 150% instead of 200% and put it on what wallace price is not what market price is for the HG
MG and PG who would be dumb to sell to wallace?
Also make wallace buy stuff like the new stuff, medicine, and crystals this would make it more challenging and more fun for everyone and make market what it use to be before you decided to take it away

Leafs well we all like them and some like to hoard them as well and I am going apond old reins that have past, now leafs don't have to be handed out by a goonzu or even given to a goonzu, with the new quiz quiz it could be done 2 times a day or are GMs to busy and busy doing what? This way it would make the system fair for everyone 100-500 leafs handed out every day so possibly more but more even out between players and not one person playing god of the server. Implement this system and see how many actually will run for goonzu, I bet not many at all!

The benefits from both is more money for NDOORS to come, means as marbles p*** around the server and new created from wallace taken from the royal fund it will benefit all players able to buy item mall items from market as they go hunt make what ever sell to wallace and buy there silver keys from market, more and more will buy from item mall, soon no one will be buying from item mall or sales will slow down for the simple fact that marbles arn't the same but being treated the same or as higher value anotherwords being treated like it was back in the old days but these are new days lots of money drains in the game now and no money flowing into the game from old players, so now NDOORS what is your fix for marble issue on server?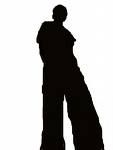 Extreme Veteran

Posts: 453

then the fund will be at 0 to bad for the fund at 1.4 trillion on Zues I think its a good Idea, no I don't wallace everything although HG's I make I would, I pd crystals and need the resources I am just saying there are some who prefer to use wallace and did back then before the abuse
, taking from the royal fund is alot better than wallace having nothing every month. With you saying royal fund will be zero all the time well than that puts inflation back into the game and makes a certain chair that is useless right now more effective with setting it to 50% instead of 70% // They could also stop wallace from buying the higher lvl weapons as in the rare material weapons and armor that take titanium and aramid. There are benefits to having money taken from the royal fund, the next person who runs for goonzu who wants the share in the royal fund for themselves will be thinking twice cause now they won't be getting such a big paycheck, because artisans will make sure they strip most if not all of the fund from the royal fund. They could also take out HG selling to wallace or make it 125% so its not much more for a HG, and it wasn't about HG selling to wallace, if you knew how to do it right you could have reaped lots of money when wallace was around not only is wallace paying double what market value is for a HG and that is a mistake, but to towns he was a very good investment for the money spent on him, made alot of rp for everyone who sold to wallace because town got a percent as well, it was wallace, and tintin together with rare weapons back then that made the huge profits with the HGs being able to sell at market prices thats when the time was to abuse and everyone did it
I did say not everyone will like this and I could really care less, I am 1 of a few hording marbles I bet there is about 20 players hording 250bils in marbles or more with maybe only 1tril in circulation. I don't mind the rp the way it is its a good change from everyone abusing the hell out of it, to bad it took forever for people to realize how to actually do it, I know a town same time the wallace abuse happened that was abusing racoon world as well, the first town to do wallace abuse, and first town to do rp abuse thing is rp abuse went unnotice the money from wallace paid for the racoon talk about m***ive profits no one caught onto it for a long long time it was about wallace abuse at first and now after years they finially seen it coming. Basically they took rp away from everyone so they have to put something in for marble generation now in order to make sales on stones ie wallace lol can't keep taking away everything pretty soon it will be usd this and that hell it will be usd just to hunt nevermind pding.

Drains
Tintin = resource drain, resources is money
Blue Kites they where not a drain but a way to move money around = enchant rares = money drain
IM = one big money drain period real money and marbles moving around use a candy set and its gone = drain
Enchant = Drain fail a weapon and you lose stones hammers etc
Want to max your skill out for weapon = Drain 10bill + right? (Biggest drain in game atm)
Magic = Drain
List goes on pretty much

Now the ins
Being goonzu = Leafs and money from royal fund for the people in the chair ONLY
Shares = Divis not a hell of alot
IM = yes its a in, because you bring marbles or IM stuff into the game to replace marbles
PD 5 lvl fund = gain
Make new character = money gain
??????????????

Everything else is just money moving around....

We needed wallace along time ago, some noob doesn't want to pd all his stuff away to tintin, he needs money for food that is expensive and pots for healing himself as well as arrows etc, the game isn't ballaced without wallace and he still pulls money from nowhere cause he does work at the beggingin of every month he worked about a month ago for some odd reason, pulling money from the fund makes a person think about running for goonzu more, because the fund could be zero meaning he gets nothing but leaf money he sells... and if gm change that to we will see the real colours of people who want to run for goonzu...
RP = Dead now so why not add in wallace to make up for it, it only makes sence, and as for the leafs I guess many won't comment on that one especially after what rice did LMFAO sold the leafs baught out Kucha and deleted EVERYTHING sending a message to people on the server that its not always the way you want it, the rules are NOT in black and white
Although I might not have liked him and he might not have liked me but he did the right thing, atleast someone had the balls to do what he did! Leafs are still in peoples hands and don't have to be, its something the GMs should have controlled along time ago, basically when someone runs for goonzu it don't matter how pretty there speach is or weather they do what they say they will do, what they are saying is I want to be goonzu vote me to be rich and famous and bugged by everyone and so i can get 100 leafs a day, I already showed the math once before on this forum and don't care to again I am sure you people can do basic math 100 leafs a day is alot of mony in 1 day and people will buy them if cheap no matter what, and with the royal fund being given to the owners of the chairs of course they want to run for goonzu, Its all about the money and always was! 1.4 trillion is alot of money split between 6 chairs! Plus dues, so next time you step in the both to vote remember that 1.4tril and will be double that by the end of the period they are in office they will get a huge chunk of money more than you can make in 1 month playin 12 hours a day. So with all that to consider ya I think wallace should be braught back and the money he uses comes from the royal fund its a good thing the server decides to drain it, to bad we couldn't take from the fund when wilton was in office could have made it 0 royal fund or pretty damn near that amount for him to have why you think he ended up with so many shares of new towns opening, not only from leaf selling but was from the royal fund as well and to think he had it 2 times and his wife 1 time thats alot of shares, but took rice once to figure that out and that he only needed one period in office to do what he wanted to do(Difference is he achieved his goal and wilton never did)
A little history for ya,
I still think wallace needs to be braught back and the money taken from the royal fund to pay people for there goods, get rid of hg or make it 125% of wallace price not 150% of market price, then you will see some changes, inflation is good same as depression stages but both stages can be bad, this is sapose to be a economical game inflation and deflation all I see is delfation goonzu day little inflation and back to deflation and pretty soon person is going to be spending more on his food then what he gets from resources to sell to make up for it, atleast this is how Zues is looking more and more and more everyday

Enjoy the essay
theshadowinc

(P.S.

The inflation was created from artisans using wallace too much and bringing butt loads of marbles into the servers...

taking it from royal fund is now limiting the marbles that come in, before wallace got it from thin air, so now if it takes from royal fund you can't bring in a buttload of marbles it would be controlled then on what comes in
)


But if you just let people such as you and me to just wallace everything we make, the Royal fund will be instantly depleated...


Then i guess the goonzu won't get paid for being in office now will he or she?, and a but load of marbles won't be coming into the game then?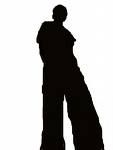 Extreme Veteran

Posts: 453

Burrows - 4/29/2010 3:14 AM
You say you're hoarding marbles... You want wallace back to help you hoard marbles... Hence not caring if the royal fund empties and people can't use wallace again.



Royal fund empties its just going to fill back up every 12 month goonzu time, 1.4tril will take some time to drain. This game always has had wallace from the beggingin till they changed him with HG paying out double of market, not double of wallace so same amount as market but no double market price listed thats what the major problem was, nothing wrong with wallace at all, eaitherway it could be modified to work again without taking the advantage of HG(HighGrade) The hg was the xploit not wallace lol, I will continue to hord marbles until they unlock wallace again no point in spending money especially since stones are not dropped that well in rp now no point in spending my bills I will hord them and make people suffer on server, if wallace open it would allow for people to sell and bring marbles in, it still brings marbles into the game at the same rate as town divis do to town.


Also, your ins & outs are mostly just money moving around... Marbles moving around aren't drains, sure they drain from you (making it harder to hoard marbles) but they're then with someone else, not just gone from the server like when you buy magic.


A real beta tester or gamer knows the huge difference between money moving around, drains vs money in, to many drains = bad economy = People leave game = profit lost for NDOORS
Money moving around the server isn't the same as bringing money in and taking money out
Drains
Tintin = resources is money, tintin a high lvl weapon get 50% keep doing till all mats are gone, thats a drain not money moving around

IM = Real $ Drain, money missing from my bank account so is a real money drain .... (Plays in the role of money moving around on server as well, but you use the item so its still a drain)

Enchant = Loss of stones = A Drain in stones for enchant(Failing rate is big when higher up how is this money moving around stones are money they play a role in moving marbles around the server or atleast did, now they play in that role as well as a Real Money Drain from your bank account now so its still a Drain

Magic Skills = Drain 10bill + right? (Biggest drain in game atm) actually its more like 20bil because you have the 2 skills to take to lvl 5/5 and its about 10bil per, this is the biggest drain no money moving around here this is a drain of marbles

Enchant system = Drain stones are worth money so are all resources you fail that -250mil - 2bil lost in money(Items is treated as marbles! alot don't realize this 5.5bil in circulation thats not marbles thats everything total thats all the ***ets put togethers
) so magic isn't the biggest drain enchant system is biggest drain it only helps in moving marbles around but is a drain period especially when you have people hording marbles

Now the ins (Money moving into the server)
Being goonzu = Leafs and Royal fund payment is Money coming into the server, leafs are 25mil right thats 25milx100 leafs enterign server everyday That is a in and goonzu being paid from the royal fund thats money moving into the server but only to a few people thats not money moving around

Shares = Divis not a hell of alot but its money moving into the server and being distributed to townies and shareholders, its not money moving around its money coming into the server where does the money come from?

IM = Angelets photo was an in bringing money into the server, but USD period is a in real money bringing stuff into the game is a in Candies are worth money are they not so are keys? So they are worth nothing in real money the only way to bring them into the game is USD no marbles can bring them into the game. Show me how to bring keys into the game with no usd you need usd period its a in, its called playing with USD Marbles..... lol

PD 5 lvl fund = where does money come from? its still marbles being braught into the game so its a in, its not marbles moving around, comes from what royal fund and royal fund comes from divis? LoL

Make new character = This is obvious

So please come back with more than just a 2 sentecnes saying its a drain from you, show and prove its a drain from me, I just stated for each if its a drain or in I think it simple to read where they are lol, although you might not use USD as a drain although it is just because you don't spend money on USD for this game doesn't mean its not a drain lol



You forget DA bring in money, wallace is still bringing in money everyday and those small amounts add up.


Wallace isn't bringing any in to the game I try everynight to sell him something always the same thing his bag has a hole in it lol, Da is only money in for the people who play DA noobs can't kill da mobs lol, i think you forgot about the new players when thinking about the drains and ins for the game, have to look at it from lvl 1-120 not just from the rich stand point.



Materials get hunted, then made into something and possibly consumed/manufactured into something which takes them out of the game...


okay i think you forgot about the principle here, materials = marbles and marbles = materials when trading = moving around the server yes I agree with that statement, but when something is made and consumed its a drain because they are no longer around so say something is 100mil a crystal you use it thats 100mil gone out of the server the only difference is that 100mil item can be worth 20mil later on in game and 1 marble will always be worth 1 marble..... Its like you haveing 2k in polishers its worth a set amount in marbles but that value can change if you have 100bil in marbles that value never changes it will always remain the same no matter what the inflation is


Seems like the only point to this idea is to make it easier for rich people to get more marbles... Kinda pointless.


Many poor people have quit playing the game including my wife only because wallace don't work and she isn't rich.... unless you call 300mil rich because if 300mil is rich then what am I when I have over 100bil in marbles?
Someone who has made tons of marbles its up to them to invest there marbles into something if they feel it will make them richer, same goes for someone that is poor, many poor people do it the same as rich, its always the smarter ones in the game that become rich only because they understand eco systems and how they work very well, otherwise how are you going to explain to ME how someone has 100bil in marbles vs someone playing the game same amount as me and only has 300mil in marbles?
I Played a game that required a Monthly fee, actually a free to play character is available for the game thing is not many people will do business with them, there is a market for a reason and pawnbrokers to sell stuff to for a reason, no item mall in the game and gee the most powerful thing not one marble seller in the game and no scammers I wonder why, they have to play a game they pay for so you won't see scammers in it, this is afree to play game make an account and go scam someone its easy to do, but to scam someone on a pay to play game you have to register an account pay for the month and then scam someone alot more work, usd is involved so people don't do it

come back with a reply that makes sence and has alot more explaination than just a 3 sentece reply, especially prove the last one, because if the richer can get richer the poor can get rich to lol that comment made no sence, because the rich in the game right now can hunt and sell everything that just means they are getting richer everyday and ndoors should cut the drop rate down half way so the richer can't get richer, but after all why not they cut down rp they should cut down all hgs now for the drops to half of what they drop

People who cry about things change the game and destroy it slowly, person complained they wanted a motorcycle mount guess what ndoors put it in the game because they want to give everyone something they want, angelete photo people got pissed off about it so they took it out, people got pissed off about wallace not paying enough for HG etc so they make it so he did then people complained for change they wanted wallace out of the game so they did it, Ndoors listens to kids (whiners) to make there game popular its to bad its hurting there image, ALOT of people have quit, some have recalled money from there credit card from gcoin purchases because they knew they where never going to play again an thaught ndoors didn't deserve there hard earned money only to try and screw them, to many cooks spoil the broth, same thing with rare mats it was a artisans right to tintin for rare mats, rare mats was for the artisan a special thank you kinda deal for pding that high up back then and they could make a rare weapon or armor from it, it took specializing in something to be able to make one and tintining high lvl stuff to get the mats to do it, now its a joke people cried about them wanting to change it so mobs drop rare mats, to many people have cried for changes so they did them, what a slap in the face to the people who actually did the pding to make the armor and stuff back then, then people did more crying and out came the blue kites that made alot quit the game, what kinda bs is that to slap a artisan in the face for working hard on the lvl, then people cried about food and medicine taking forever to pd, people actually spent money on lvling that skill and invested alot of time on that skill, I took that skill after the update first goonzu day and took it from lvl 1 to lvl 110 with no troubles at all, didn't they make a change because of people whining on skill? Where now everyone can make anything they want basically? where it don't take skill points now to make every weapon or armor in game? What a joke, i have never seen a good known game to make so many changes to a game to (Help and screw there players over at the same time)

Now if NDOORS decided to charge monthly fee would you play? Of course not its not free to play lol, tis the only reason why so many kids play this game is because its free and they can choose to pay if they wanted to or not, in a pay game you don't have 7/8ths the problems that happen here, more success happen in a pay game then in a free to play game, its a free to play game so you are the beta tester and in a pay game its usually already tested and bugs our out of the game lol, but without wallace this game is going to fall really quick and signs are already starting to surface on why and soon alot will start catching on to why and stop playing, of course you will get the ones that will stay and play because its free, but that doesn't mean they will pay anything. I remember when stones wouldn't stop dropping randomly unless you went to rp because so many where on server and being horded, the same thing is going to happen with marbles soon
and your top 20-30 players will be the ones to thank for that means soon everything will be baught m***ivly cheap in bulk because you need marbles to buy keys not alot want to trade mats for keys anymore or trade mats for any kind of IM stuff people want marbles,

The top 20 Players on our server hord a total of 3-4 trillion if not more on zues server and only apperently 5.5 trillion on server that means easy victory for it to happen soon easy to get the other 1 trillion or so devided between the top 20 players and am sure this is happening where the marbles are being horded and not being spent


Don't know what your servers are like Burrows but I am sure they are about the same, Ijji was to easy period and not really considered by many to be like the REAL goonzu Zues server, went from Ijji to her and lost wallace right lol, i bet alot wish they where still with ijji

if you are going to reply show your proof and alot more than just some rubish of 3 sentences with no back support what so ever, besides I see only you complaining about this, eaither you are rich and don't like money or you are poor and hate the ones that hunt and pd and such because you would have to kinda high on something to not agree with wallace needing to comeback


Expert

Posts: 1366


Location: England
Shadow, you ramble faar too much... I can't even tell what your point is anymore, lol.

~ If it's that wallace wont bring butt loads of easy marbles to people ~

Lots of people have pleanty of mats, and wth new hg's (huntable by stronger players) mats can easily flood onto the servers. So opening Wallace up will just result in people spamming to get those marbles.
If it's from the Goonzu chair, that money will drain... People will just race for those trillions of marbles, eventually it'll get to 0, then we'll be straight back here again, only instead of people racing to sell a hg item to him every day, it'll be every 12 days when the goonzu's money refills.
If you stop the hg items giving double the money, that wont stop people selling butt loads of normal grades to him, with mats so easy to gather, people can easily spam enough to make billions from selling their normal grades to wallace.
From my experience with wallace, I've sometimes managed to sell low lvl equips to wallace half way through a gz month, which means the new players are not too badly effected, they're not gonna be spamming hundreds of things to sell to him anyway.

I agree that the game needs more sustainability, but wallace is too easy for people to take advantage of... We need something else that is less controlled by the players... If say you bump up the DA event prizes, yes stronger players will get the money, but it will give people a reason to make themselves stronger, which in turn will involve more items being hunted and purchased, helping circulate the money more. It is also money that wont be depleated quickly, so new players will eventually get their chance to play for it.

I'm not saying DA is the answer, it'll take more new things, but Wallace would only screw the economy more.
Most of the problems I personally think are down to the many Glitches that were abused (on all 3 servers) that were never dealt with very well by the gm's/devs. They created an inflation that the markets couldn't cope with and it's still suffering, there probably shouldn't even be trillions of marbles on the servers.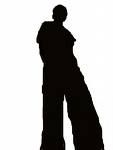 Extreme Veteran

Posts: 453

Burrows - 4/29/2010 7:07 PM
Shadow, you ramble faar too much... I can't even tell what your point is anymore, lol.



fine let me break it down for ya in simple terms.... even a 3 year old can understand what I am about to explain so hopefully you get my point out of it...



Lots of people have pleanty of mats, and wth new hg's (huntable by stronger players) mats can easily flood onto the servers. So opening Wallace up will just result in people spamming to get those marbles.


And spamming is a bad thing i don't see much spamming now going on?



If it's from the Goonzu chair, that money will drain... People will just race for those trillions of marbles, eventually it'll get to 0, then we'll be straight back here again, only instead of people racing to sell a hg item to him every day, it'll be every 12 days when the goonzu's money refills.


Okay you obviously didn't see where i explained they could lower hg paying out or take it out all together did you miss that part? Read the entire thread before posting next time, i suggested many ways wallace could work again. Both to benefit new and old players, when ever you benefit a new player lvl 5 you are going to benefit a lvl 120 player its just the way it is.



If you stop the hg items giving double the money, that wont stop people selling butt loads of normal grades to him, with mats so easy to gather, people can easily spam enough to make billions from selling their normal grades to wallace.


Okay you obviously don't understand how wallace works I will forgive the ignorance on this part because he has been gone for so long, when selling a ng item to wallace he pays what market says the value is but he pays half that so 40mil for a helmet he pays 20mil even if the helmet is on market for 400mil. It makes people spam again on the server instead of making it boaring for everyone.



From my experience with wallace, I've sometimes managed to sell low lvl equips to wallace half way through a gz month, which means the new players are not too badly effected, they're not gonna be spamming hundreds of things to sell to him anyway.


I am happy for you being able to sell stuff to wallace, but yet you say you don't want wallace but yet you admitted to using him? So whats your problem with this issue then? Its limited for funds then I will ***-U-ME, whats wrong with making it a higher limit that is seeable from all players?



I agree that the game needs more sustainability, but wallace is too easy for people to take advantage of... We need something else that is less controlled by the players...


Well they can program so if you sell something to wallace it drops the price on market for the value that simple so you sell 100 slashers lets say at 64mil ea to wallace, every slasher will negative the value to 1mil so after the 64th slasher wallace pays 0 so how is that controlled by the people? It would be less controlled? They can always reprogram him its simple to do....



If say you bump up the DA event prizes, yes stronger players will get the money, but it will give people a reason to make themselves stronger, which in turn will involve more items being hunted and purchased, helping circulate the money more. It is also money that wont be depleated quickly, so new players will eventually get their chance to play for it.


how is this fair to someone just starting out, unable to sell mats on market unless they take a loss, ya okay fine this is for the hunter what does the pd person get then NOTHING? LoL, DA is only for the strong this puts out the younger players and says to them you are peace of crap.



I'm not saying DA is the answer, it'll take more new things, but Wallace would only screw the economy more.


Wallace would help the economy, and da would screw over everyone that don't come in the top 5 lol so saying da is not the answer is correct its not(a normal person can see why, still nothing for a pd person and still screwing the pd person over not being able to have a competitive market because can't say screw you to a player and sell to wallace but people can say screw you not paying the price you want for your mats and i will just hunt them myself make no sence the game is unbalance there is no favour towards pding anymore, no point in pding....



Most of the problems I personally think are down to the many Glitches that were abused (on all 3 servers) that were never dealt with very well by the gm's/devs. They created an inflation that the markets couldn't cope with and it's still suffering, there probably shouldn't even be trillions of marbles on the servers.


the markets could cope with them easier when it was higher like before a new player could come in and sell mats and get there weapon to r10 easy alot did, now it takes 3x as long since wallace disappeard and market has somewhat settled mats keep going down in value because pding is worthless now

Well I see one person agrees and sees why ty reks for support

If you need a university diploma to understand what I am rambling about then I suggest you find a easier game like simcity or something, hunters make more money then a pd person can now and always will until they put in wallace again, putting walace in will help the eco system very much, as stuff will only end up going back to the prices they where before but if they take the time to program wallace properly it won't easy to abuse wallace, wallace as of right now if put into the game could be abused easy very easy, but with some thinking on the department of reprogramming him he could be a very good ***et to the server

I say lets start a poll and find out what everyone thinks