Veteran

Posts: 166

I liked to make this thread to said thanks to all the GA´s that worked beside me. you cant said they applied just for the hat and free warp , cause i can tell they worked hard. speciall thanks to SkyWillow , Karah, Muffin, Lusinho you guys help me and new players a lot. sadly i have to say the number of new players is decreasing, so the GA´s dont have a lot to do nowdays. this game needs a lot of advertising, and more attention from the developers , they should renew and fix a lot.
Edited by luarigab 11/3/2010 7:53 PM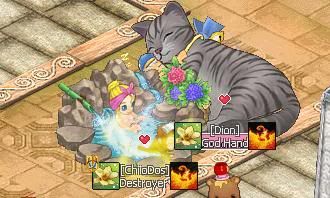 Extreme Veteran

Posts: 366


Location: Far from my destination, I'll be there soon love.
miss spelled "Karha" its Karah :P



Edited by Chiio 11/3/2010 5:40 PM