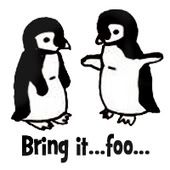 Expert

Posts: 2166

(This was in response to the stock split idea in general forum but instead placed here to represent a different idea)

I think instead... a town should be able to buy back shares. This would be instead of this NDOORS stock retrieval... a town could buy back some of its shares that would be p***ed out randomly to 20 or so selected active members.

For example, as soon as inactive shares age to 3 months... that is 3months from when the shareholder last logged in, the shares turn red in the shareholders window. This is to signify that these shares are eligible for buybacks. The TC can choose to initiate a plan to buy back these shares or not and then the 20 or so active members donate to town hall for the shares. The total amount raised divided by the average stock price of all stocks is the number of shares given out... The remaining shares change back to black and can be eligible for buyback again in 2 gz years. I dunno something like that.

I think this would create more active interest in the town for members rather than just being members and would give normies a chance at owning a part of the town in which they belong... I dunno, just an idea.