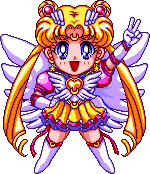 Expert

Posts: 3630

Pammi - 9/13/2009 3:32 PM

Lets Try to keep this ACTIVE people only, if they quit or havent logged in months lets not put their names on this list for now :P
Also if your going to add a name make sure you know their weapon..if its HG MG PG NG or not.. so that i can just add it once. and try not to add people that are already on the list :P It keeps the spam down on the thread



How about JG? :D Junk grade r10's ._.

Extreme Veteran

Posts: 455


Location: Canada
BOOOOM - 9/13/2009 10:37 AM

ok time to make m***ive list :D

Plakion - mg heavy wind gun water, mg (Level 55 gun) water
LordPlaxio - mg grand sythe water
Esabela - hg land heavy wind gun, r10 hg fire heavy wind gun
DrySe - water war hammer
TigerLily16 - land great golden axe
Cobrak - land mg kaltzalbagar (idk how to spell the name, she has another 1 also cant remember >.<)
Seira - wind mg elfin, (thunderbolt bow >.< cant remember ele)
Hoshiko - r10 wind saw sword (pretty sure its hg)
Caelum - r10 Water Red Moon Axe hg
FXPL - r10 land earthquaker (Axe) hg

I know some others but i dont know if they are hg or not >.< so yeh XD and srry if i made errors


nice, thanks boom! ^^