Welcome to the Seventh season of the PvP event!
It's time once again to participate in our prestigious PvP event of all time!
This is not your ordinary PvP event, this is as real as it gets!
So, sharpen your weapons and prepare for glorious battle!
Let's get ready to rumble!!!
- Since this is an invitational tournament, we have chosen the best of the best warriors that deserve to participate in this prestigious event!
- But those players who are willing to join in the tournament but uninvited, you may send us your entry through our customer support email at
support.goonzu@valofe.com
,
Discord

and also through

Facebook

!
- If you are chosen as one (1) of the participants, you are entitled to send

100 Million Marbles

as a registration
payment through GM's post office (ModNemesis or ModOUTCAST)
- The GMs shall post the participating fighters for this event in the website, Luminary facebook page, and game launcher notice.
- Participants must be level 150 and above.
- Fighters who received the invitation will have a chance to participate in this event.
- Spectators are allowed inside but do not allow to interfere during the tournament.
- Anyone who disturbs or perform any actions that will disrupt the event shall be penalized accordingly.
- The event will be held inside Hell Gate (38, 53)
- GMs will be there for further instructions.
- A short video shall be posted in Luminary facebook page after the event!
- Double Round Robin will be implemented in this tournament.
- The duration of this event will good for the whole month of November.
- Playoffs for this tournament will happen during the last week of November!
- All playoff matches except the Battle of the Champions will have
"
Best of 3 Matches
".
- Battle of the Champions will have "

Best of 5 Matches

".
[
PvP Map Location
] Hell Gate 1F (38,53)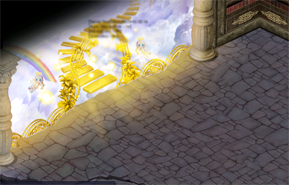 - Summon Pets are
NOW
allowed, cape abilities that summon pets included.
- Premium buffs/items, skill buffs, etc. are allowed.
- Spirit Items are allowed.
- Using of HP/MP potions is allowed.
- 2 weapons equipped are allowed. (dual users)
- Any weapon ranks are allowed.
- GM's decision will be final.
- If the participant disobeyed the rules of the event, he/she will be disqualified.
- If the participant experienced any internet disconnection, it will result in a disqualification.
- Waiting time is 5 minutes.
-
Watchers
must not use CUSHIONS
or
SIT
during the battle or else they will end up in jail!
We will announce the fighters and matches very soon!
- 3 x Golden Raccoon Random Box
- 5 x Platinum Raccoon Random Box
- 1000 x Crafting Materials of Player's Choice
- Item Mall items worth

3,000 Gcoins

(Sales, Latest Item Mall Boxes not included)
- 3000 x Crafting Materials
-
A choice of 1 [PG] Equipment of choice (Weapon or Armor, 300% and 5 Slotted) or Balrog Guardian Spirit EPIC
Good Luck and Have Fun everyone, its time to crown a new champion for this new chapter of greatness!

Luminary GoonZu Global Team
Disclaimer and Notice of Warning:
- By joining this event and becoming a participant signified that you automatically agreed to all our terms and conditions.
- The decision of the GM is final and indisputable and we have the right to change any part of the mechanics including the prizes as we deem fit without prior notice.